Logan: The IMAX 2D Experience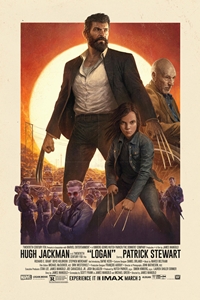 In the near future, a weary Logan cares for an ailing Professor X in a hide out on the Mexican border. But Logan's attempts to hide from the world and his legacy are up-ended when a young mutant arrives, being pursued by dark forces.
Details
Action/Adventure
SciFi/Fantasy
2 hr. 21 min.
Opened 3/3/2017
Director
James Mangold
Cast
Hugh Jackman
Patrick Stewart
Richard E. Grant
Boyd Holbrook
Stephen Merchant
Writer
Michael Green
David James Kelly
★

Playing At
Coming Soon to a location near you.