Deepwater Horizon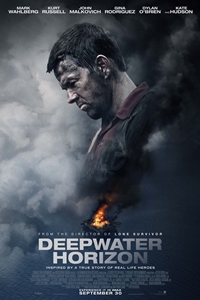 On April 20th, 2010, one of the world's largest man-made disasters occurred on the Deepwater Horizon in the Gulf of Mexico. This story honors the brave men and women whose heroism would save many on board, and change everyone's lives forever.
Details
Drama
1 hr. 47 min.
Opened 9/30/2016
Director
Peter Berg
Cast
Mark Wahlberg
Kate Hudson
Kurt Russel
John Malkovich
Gina Rodriguez
Writer
Matthew Sand
Matthew Michael Carnahan
★

Playing At
Coming Soon to a location near you.